Facilities Operations and Maintenance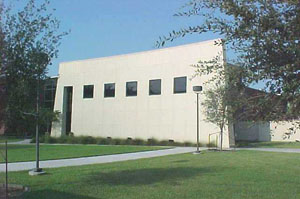 The Facilities Operations and Maintenance department is responsible for the operation of all physical facilities necessary to support the mission of South Texas College through the direction of facility maintenance, grounds maintenance, custodial services, contracts management, event reservations and environmental, health and safety.
Operations Maintenance Custodial Events EHS
Operations oversees college utilities and the management of the contracts for the following services:
Air Filter Replacement Services
Bookstore Operations
Chiller, Generator and Elevator Preventative Maintenance
Fire Suppression Systems
Grounds Maintenance
Pest Control Services
Utilities (Electricity, Water and Natural Gas)
Vending Services
All maintenance, repair and minor construction of building systems and components across the two-county community college district is executed and managed by the maintenance staff. These dedicated professionals must repair all types of facility equipment, and can be classified under one of the following maintenance crafts:
Construction (Carpentry and Painting)
Electrical
Energy Management
Heating, Ventilation and Air Conditioning (HVAC)
Key and Lock
Plumbing
Maintenance Job Requests
To request maintenance services, fill out the Maintenance/Custodial Request below:
Key Requests
To request keys, fill out the corresponding campus key request below.
Pecan Campus Mid-Valley Campus Technology Campus Starr County Campus NAH Campus RCPSE
The custodial services team performs operations that are vital to the health, safety and success of STC. They are the first to arrive every morning and the last to leave every night. The custodial department prides themselves on their quick response and their ability to get the job done right the first time.
College Event Set-Ups
Facility Detail Cleaning
Floor Maintenance
Furniture Arrangements
Move/Set-Up Request Assistance
Trash Collection
Custodial Job Request
To request custodial services, fill out the Maintenance/Custodial Request below:
Need a space for an upcoming event? The College offers multi-purpose spaces and conference rooms to host your next meeting or conference. Spaces are available to STC employees across 6 locations. To reserve your space, please contact by the location below:
---
Staff

Name
Email
Phone
Location
Administration
McCaleb, George - Director
gmccaleb
956-872-2556
Pecan E-211
De la Garza, Luis - Assistant Director
ledelagarza
956-872-2557
Pecan E-213
Silva, Luis - Assistant Director
lsilva_1821
956-872-6447
Pecan E-212
Managers
Araguz, Marisela - Custodial Manager
maaraguz
956-872-3199
NAH C-1.101
Castañeda, Leslie - Custodial Manager
lncastan
956-872-3556
Pecan E-111
Camacho, Jose - Maintenance Manager
jcamac34
956-872-3617
Pecan E-114
De la Pena, Mayela - Operations Inventory Procurement Manager
mdelapena
956-872-6490
Pecan E-203A
Flores, Jesus A. - 

Administrative Coordinator

jaflores
956-872-3577
Pecan E-206
Lane, Earl - Custodial Manager
elane
956-872-6105
TECH B-234A
Martinez, Adriana -

Project Manager 

adrianam
956-872-2509
Pecan E-205
Mills, Gregory - Operations Contract Support Manager
gmills_7777
956-872-6714
Pecan E-110
Saldivar, Luis - Starr Campus Facility Manager
lsaldiv5
956-488-5816
Starr P-1.210
Sanchez, Jorge - Environmental, Health & Safety Manager
jsanchez_4605
956-872-2074
Pecan E-214
Rios, Jeannette - Events Manager
jrios160
956-872-

3536

Pecan E-207
Zapata, Juan - Mid Valley Campus Facility Manager
jzapata_7377
956-447-1209
Mid-Valley J-1.101
Staff
Dominguez, Guadalupe - Secretary
nguyen
956-872-2553
Pecan E-106
Flores, Lorena - Staff Secretary
lflores_9674
956-872-2096
Pecan E-101
Lopez Aguirre, Yesenia - Administrative Assistant

ylopez34

956-872-2556
Pecan E-208
Rangel, Miroslava - Secretary
mrange22
956-872-3440
Pecan E-204
Requests
Job Request
Key Request